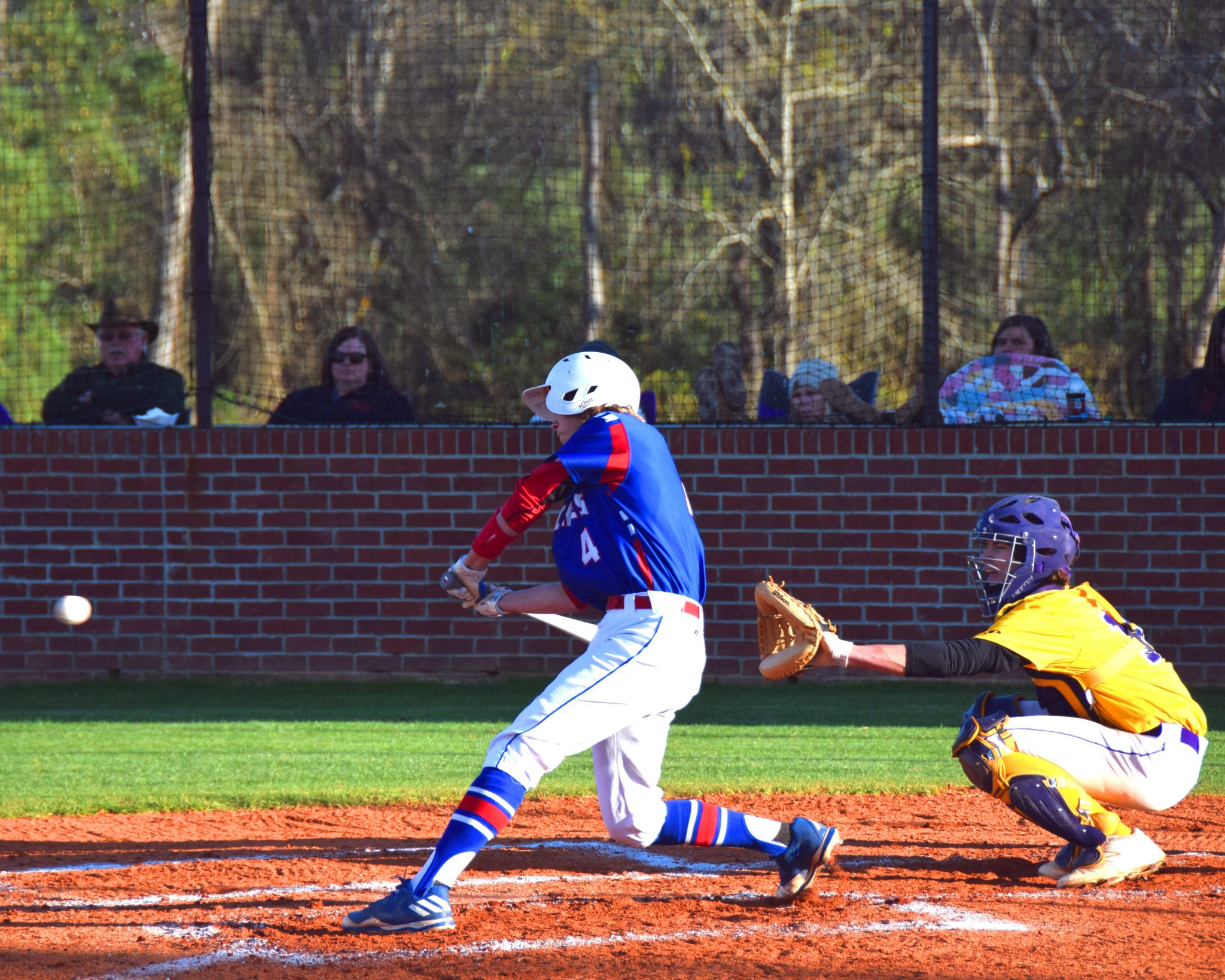 The Glenbrook Apaches experienced some soaring levels and crushing lows in a Friday doubleheader with their visitors through Tallulah Academy.
The Apaches and Trojans every left it all on the wedding, dueling for position in a warmed district race.
The two squads battled to the finish from the second game of the doubleheader, together with the Trojans able to knock-off the Apaches 12-9 thanks to too many Glenbrook errors throughout the challenge.
The good news for Apache fans has been Glenbrook still walked away with a series win after whipping the Trojans in video game one of Friday's doubleheader 14-6.
Glenbrook took an early contribute in game one any time Nick Mourad connected with a big swing for a three-run home run.
Glenbrook tacked upon six more runs in the second inning behind a Peyton Wells single, an error, a Mourad twice and a passed ball.
Mason Engine would finish the game utilizing three RBIs on for the Apaches and also Parker Christy had a multi-hit game, going 2-4 using a RBI and a run scored; Mourad brought the way, going 3-4 with 8 total bases, six RBIs and two runs scored.
Lefty Brandon Merrit was fantastic for the Apaches on the mound.
Merritt let go 6.1 innings, striking out there seven hitters before transforming the ball over to Mourad for any final two outs.
In game 2, it was the Trojans whom jumped out to an early steer.
The Trojans put up five operates in the first and one a lot more in the second for a 6-0 lead. However, the Apaches hit back for one run in the next and then hung
their own five place in the fourth to fasten the game.
Glenbrook took the lead in the 5th inning when Merritt scored from lastly on a passed ball. In that case, Mason Hood tagged out of third to score on a Thomas Parnell sacrifice fly fly, raising the Apache lead to 8-6.
Tallulah came back to connect the game in the top of the 7th inning and hit for three runs in the eleventh and final inning right after Glenbrook was too deflated to answer a Tallulah runs.
"We couldn't hit for crucial times," Glenbrook venture coach Greg Clark said. "We could make reasons but we won't. Calls might well have gone either way today, although we left runners regarding at critical times and created way too many errors."
Seth Gauthier went 3-7 together with two doubles and four RBIs regarding Glenbrook, followed by Cameron Barnett who went 4-7 having two RBIs. Christy finished with two single men and women and a RBI for the Apaches, Ryan Covers drove in one run and also Nick Mourad added a single for that offense.
Glenbrook returns to stage Tuesday against the Claiborne Academy Rebels throughout Homer