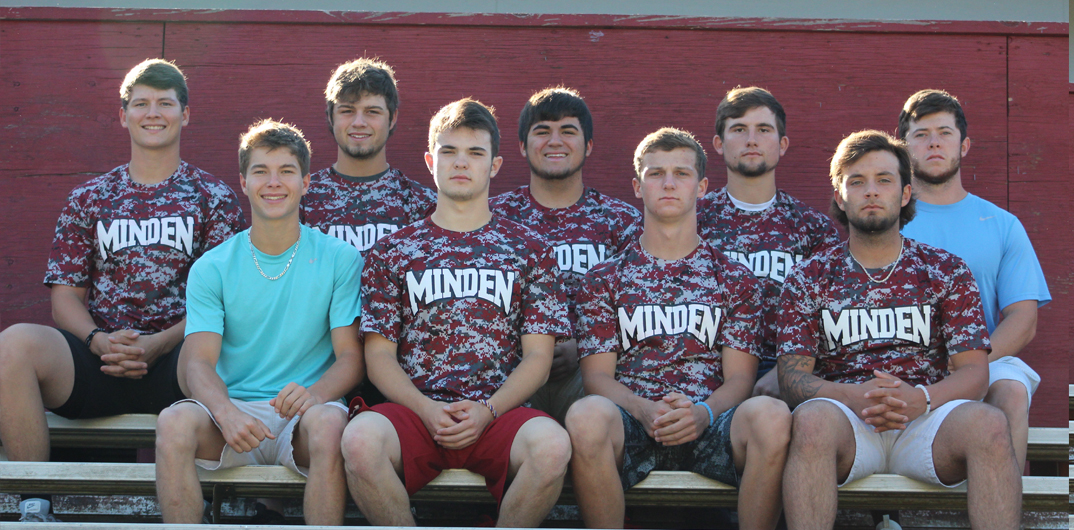 Thursday was senior night during Minden's Griffith Stadium, and the Tide located themselves in position to gain a pivotal 1-4A baseball match against North DeSoto.
Minden put together several early hits and works at the plate, benefited from solid beginning pitching from sophomore John Volentine observed themselves leading by a couple of runs with six outs somewhere between themselves and the win.
But, while they have all season, the Wave had trouble closing the sale. North DeSoto erased a 5-2 lack in the sixth inning with 6-8 runs to take a 8-5 guide. Minden came back with a two-run rally to remove the Griffins' lead to 8-7, but half dozen more North DeSoto runners scored in the top of the seventh, flipping what was a dogfight for six to eight innings into a 14-7 defeat.
No one in work could fault the Keep for effort. Minden appeared diled throughout from the start, getting an early RBI single from Trevor McLean in the bottom of the initially to start the scoring.
The Griffins tied the game at 1-1 with just one run in their half of the last inning, but senior Matt Eskew, Locater Wilkes and senior Austin Wall structure all delivered RBI singles inside of a four-run fourth inning to put the Tide up 5-1.
The crushing blow arrived in the sixth when a exhausting Volentine allowed two runners a zero cost pass (one walk, 1 HBP) to load the facets. The next man up pertaining to North DeSoto delivered a bases-clearing ambigu to deflate the Tide, who would allow two extra runs to cross in the inning.
Haynes Mandino had an RBI single to your Minden offense and Wilkes had not one but two singles for a multi-hit game.
Volentine required the loss, striking out four and allowing seven visitors.