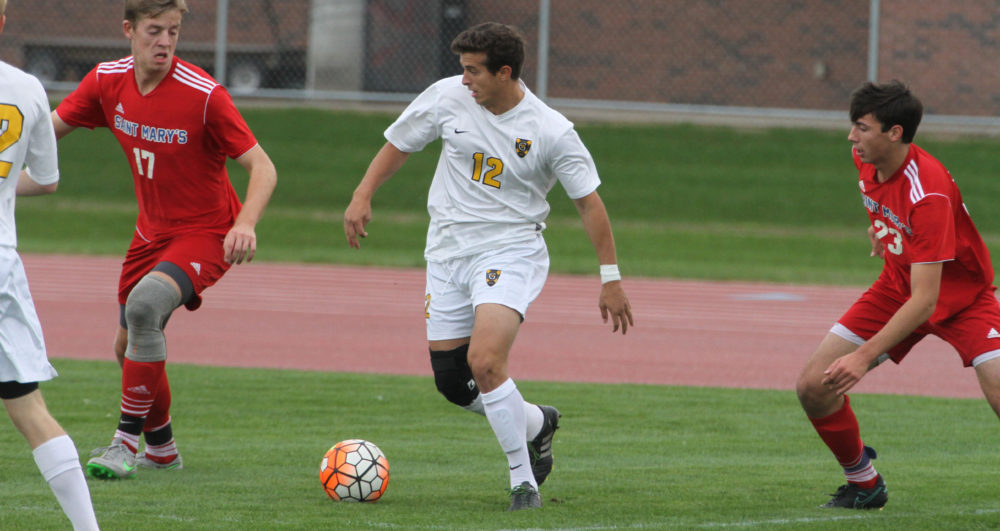 BOX SCORE
MINNEAPOLIS, Minn. C The Gustavus men's soccer team gained its third straight Minnesota Intercollegiate Athletic Conference match Sunday night, defeating Augsburg 2-1 in extremely hard. The victory moves the Gusties to 4-7-1 overall and 3-2-1 from the MIAC, which is good for third placed into the current league standings.
"Great get fore the lads tonight,In Head Coach Mike Middleton said. "Really nice to play under signals for a change, and it suited us. We went a goal upwards relatively early on, and designed some excellent chances. Deflating to concede a goal from your set-play, but we looked rather solid once again in open play.
"Its nice to not earn 1-0, but 2-1 is still a bit nerve-racking! We quite a lot of shots tonight, nevertheless it would be good to put more away. This was a tight game, and once again I have to state that the tough schedule early in the year features set us up rather well. We look mentally tougher, and also the lads put in a real shift in a pretty physically competitive match."
Gustavus struck first in the 34th moment as Luke Laurich (Fy., Batavia, Ill.) obtained his third goal of 4 seasons on a header as a result of long free kick by Cody Billins (Fy., Farmington, Minn.). After the first 45 minutes of participate in, the Gusties led 1-0 at halftime.
The Auggies netted the actual equalizer in the 61st minute on a headlines goal of their own off a corner kick. The Gusties had some shot opportunities after the Augsburg purpose, but couldn't find the backside of the net and the recreation went into overtime. It didn't take very long into the extra period with the Gusties to end it as Arthur Parens (So., Wayzata, Minn.) won the game-winner 1:31 into the overtime on an assist via Matt Murakami (Jr., Eden Prairie, Minn.). The goal was Parens' third of the season and second of the game-winning variety.
"Excellent goal to take the online game right at the start of overtime," Middleton said. "Once again an excellent pairing between Matt Murakami and goalscorer Arthur Parens. They looked a real handful, however if again the defense appeared very steady C Jack Conroy is actually showing his mettle, and the leadership of the team is first-rate."
The Gusties tallied 16 shots when compared with 14 by Augsburg. The fit also proved to be a physical struggle with six yellow cards (some on each team) and another red card.
Matt Bateman (So., Savage, Minn.) received the win in intention after making four saves. Bateman improves to 3-2-0 with his 3rd straight conference win.
"A well-deserved earn," Middleton said. "We are moving up the table nicely, similar on points now with Macalester, exactly who earlier last week were rated No. 6 nationally. Will have twelve points to play pertaining to!"