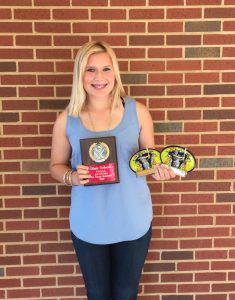 A task that seemed simple C get three outs before the weight scores three runs C became too tall for the younger Glenbrook Apaches.
Tuesday at Apache Field, Glenbrook blew a 4-1 head in the top of the seventh inning to go game one of a three-game line 5-4 to Wayne Academy.
New presentation count rules, some errant throws and a few timely traffic by the visitors put the Apaches about the losing end of a game they had control of for 6.1 innings.
Now, Glenbrook (18-11) will have to win both matches Thursday in Waynesboro, Mississippi, if he or she wish to keep the dream living.
"We left 10 runners upon base," Glenbrook head teacher Greg Clark said. "We didn't execute at the plate today and that's why we're in this predicament. We can climb out and about though, we've done it ahead of."
The Apaches scored all four of their functions in the second inning, courtesy the two-RBI double from Cameron Barnett, RBI singles via Nick Mourad and Peyton Wells as well as error.
Mourad was dealing against the feisty lineup of Fred Academy, but pitches your dog usually makes for strikeouts were turning out to be foul balls instead.
Still, Mourad (Some.1 IP, 6 M, 5 K, 2 Im) worked out of every tough identify he put himself inside, allowing Glenbrook to keep the lead, yet all the while his pitch add up soared.
Wayne's persistence at the plate lastly paid off when Mourad hit a MAIS's pitch limit (110) while in the top of the seventh with a couple outs separating Glenbrook from a 1-0 series guide.
Glenbrook head coach Greg Clark brought on Cade Clemons who actually walked the only batter he faced. Brandon Merritt, Glenbrook's likely starter throughout game two, was brought with next, but Wayne went to work on the tall lefty, scoring on two big hits as well as an error to erase the particular three-run lead and stun the Apaches.
"We received chances to put the game apart early and we didn't stop the game strong," Clark claimed. "We know what we did completely wrong. I told the guys don't fret about it."
The game featured an abundance of drama, as Wayne School had a player ejected to get lowering his shoulder footballing style against Glenbrook's catcher, Barnett, in a explanation. Dugouts emptied, but order was restored before any altercation.
"It was really uncalled for," Clark said. "We experienced already had a play before where they spiked your shortstop a little high, but then that will play; that was uncalled for. Cameron can be a tough kid. He place a paper towel in his lips for the blood and returned in the game."